ESD PROGRAMME
Driving SMME's for a Better Future
Over the years Esri South Africa has embarked on a nation building journey to transform our South African geospatial industry in a sustainable and meaningful manner –  with the introduction of Esri South Africa's Enterprise and Supplier Development (ESD) Programme.  This aligns to the 2030 National Development Plan (NDP) vision which aims to eliminate poverty and reduce inequality.
Esri South Africa's Enterprise and Supplier Development programme aims to grow a more diverse and sustainable economic landscape for the country, by supporting the growth of new businesses in the GIS and ICT space. We believe that promoting equality in business will create greater opportunities that fundamentally drive a better and more sustainable development outcome for all.
The success of this programme in the ICT or GIS sector is measured through the acceleration and progress of SMME's including black female-owned enterprises in South Africa.  Through our ESD programme we have assisted, trained, mentored, conducted skills transfer, and provided business opportunities to fast track the participation and growth of women within the ICT or GIS sector. This will ensure that SMME's (including black female-owned enterprises) develop both the technical and soft skills for success and sustainability in their businesses as a contribution towards the NDP 2030 vision.
Highlighted below are three small black female-owned businesses that are beneficiaries of the Esri South Africa ESD programme – Ginini Consulting Pty Ltd; Gemini, GIS and Environmental Services; and 4 Degrees Consulting.
About Ginini Consulting
Ginini Consulting (Pty) Ltd is a business consulting and advisory company established by a highly-qualified Business Analyst, with 20 years' Information and Communication Technology (ICT) experience.  The company is 100% black female-owned and managed. Ginini Consulting engineered LocTransie PRO scholar transport App which won two (2) MTN App of the Year 2019 awards for Best Women in STEM & Best Incubated solution awards.
Ginini Consulting offers IT Consulting services, software development, training – Media, Information and Communication Technologies Sector Education and Training Authority (MICT SETA) accredited training,  mSCOA as well as coding & robotics training for kids under our STEAM4Kids initiative. STEAM stands for Science, Technology, Engineering, Art and Maths
Ginini Consulting has been a beneficiary of Esri South Africa ESD Programme since 2018.  As a beneficiary, Ginini Consulting has been fully supported with graphic design services, training, marketing, free access to the state-of-the-art venues, refreshments for the kids and full sponsorship of STEAM4Kids unplugged workshops.  Ginini Consulting utilises computer training  rooms and boardrooms for workshops.
At the beginning of the lockdown in 2020, Esri South Africa financially supported Ginini Consulting with training and service support to assist the organisation with operating costs.

   "As an SMME it is an honour to receive  support,  as it shows that Esri South Africa has the best interest in keeping their ESD beneficiaries afloat and seeing their beneficiaries succeed in the industry" – Tshidi Morabi, Ginini Consulting
About Gemini GIS and Environmental Services
Gemini GIS and Environmental Services "GGES" is a leading black female-owned Geospatial and Environmental Management company. Established in 2018, with the head-office based in Morningside, Johannesburg. The founding members have 28 years of collective experience spanning across geospatial, environmental management and remote sensing professional services in various industries.
GGES provide a broad spectrum of specialist Geospatial and Environmental services to public and private clients. Dedication to technology-driven, practical and cost-effective services has built a growing reputation for technical excellence in Geospatial Technologies, Environmental Management and Remote Sensing. Diverse skillsets further support successful partnership with clients to deliver their sustainable projects timeously.
GGES do this through passionate and empowered teams engaged in innovative solutions, resulting in impactful digital solutions that enrich people's lives, comply with intent and safeguard the planet.
How has Esri South Africa helped you along your business path
Our purpose, beyond ourselves is to partner with leaders in the ICT industry, such as Esri South Africa, to serve the greater good. Through Esri South Africa's training our staff possess diverse GIS skill sets that help us to deliver our clients projects timeously. Our partnership with Esri South Africa has given us exposure to various projects and the collective experience has given us an extensive and in-depth experience. Having access to the Esri suite of software has enabled us to lead in implementing geospatial projects from planning to completion.

   "GGES is grateful to be part of Esri South Africa's ESD Programme" – Andiswa Silinga, Gemini GIS & Environmental Services
About 4 Degrees Consulting
4 Degrees Consulting is a black female owned service provider for environmental, health, safety, risk, social consulting services and sustainability related services. They work with leading organisations, delivering innovative solutions, and help them  understand and manage their sustainability challenges.
4 Degrees Consulting mission is to become one of South Africa's leading solution providers for organisations that want to monitor, manage and mitigate their operations impacts. They do this by working with companies that enable them to track and manage their social and environmental impact, and take a data driven approach to improving workflows. At the end of the day our goal is to integrate delivery through data, to innovate uniquely South African solutions and to become a one-stop environmental management and solutions provider.
Service offering
4 Degrees Consulting taps into the increasing legislative and reputational pressure on development projects to demonstrate improvements in sustainability and environmental compliance. Along with our team of environmental, health and safety professionals and over 25 years' experience 4 Degrees Consulting provides customisable, boutique solutions for air, water and waste management. They are driven by a common sense of purpose and a passion to create a sustainable future that incorporates principles of ubuntu into Remediation, Environmental/Social Impact Assessment and licensing, EHS Management Consulting and Compliance, Air Quality Monitoring and Management and Water, Waste and Natural Resources Management.
How has Esri South Africa helped you along your business path
Despite our small size and diverse service offering, often all our resources went into operating at subsistence levels with little to nothing left over for the kind of growth and innovation we had envisioned for 4 Degrees. This is where Esri South Africa was able to provide much-needed additional support – through, office space, education, mentoring and access to networks that we would not normally be able to plug into. The support allowed us the freedom to innovate, to pursue new avenues, services and solutions and as a result we started to see real growth in our business.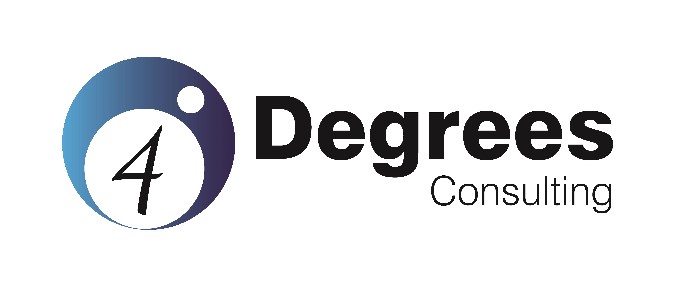 "We are grateful to Esri South Africa for the free office space and other additional support, this allows 4 Degrees Consulting to focus on our core business" – Reetsang Mothibi, 4 Degrees Consulting
For more information contact smme@esri-southafrica.com