Unemployed Youth appointed as YES Intern
In the wise words of Michael Palin, "Geography is the subject which holds the key to our future." The broadness and relevance of geography and science provide a holistic view for understanding the world. Certain aspects of geography, such as soil science, hydrology, and conservation, when applied to real-life scenarios, can significantly improve activities such as agricultural practices and have an overall benefit to society. From the use of environmental impact assessments in development, to using spatial data in GIS for various industries.
My love for geography and science stem from curiosity, and sometimes lead me to questioning things to satisfy my own interests and curiosity. As a young woman living in South Africa, I can grasp the importance of the advancement of technology and the use of geography, particularly location, to solve questions and reveal various spatial patterns. My passion and desire to pursue a career within the field of geography and science field has been a lifetime goal as these subjects bring about innovation in our daily lives. My determination to be a driving force of change within the geospatial field was one of the main reasons for my career path choice.
While looking for employment, I networked with various professionals already in the field, who provided me with useful information and shared their own experiences. I frequently browsed through Esri South Africa website, which has a plethora of resources useful for both professionals as well as students. The desire to learn prompted me to apply for the Learn ArcGIS for Unemployed Youth Programme, which was featured on their website.  I took the opportunity to explore various products such as ArcGIS Pro, ArcGIS Online, Dashboards, ArcGIS Survey123.
Before the programme began, I received a detailed welcoming letter, which put me at ease about the  structure which includes videos, training and tutorials. The training course gave me an overall view of various GIS capabilities and provided me with the opportunity to familiarise myself with the latest ArcGIS software. The tutorials exposed me to various case studies and provided a greater understanding of different pathways of GIS across numerous industries.
The appointment as an Esri South Africa intern and involvement in the YES Programme is one that I am highly ecstatic about and feel a strong sense of accomplishment. I look forward to gaining valuable practical knowledge that would assist in the pursuit of my career goals.
Against the current economic background, acquiring employment is extremely difficult. I encourage other unemployed graduates to remain abreast in their respective fields by participating in training initiatives that aim at empowering graduates with new skills. Such programmes will allow graduates to network with other professionals as well as other graduates and may increase the chances of employment. Prospective employers often require these skills and appreciate when graduates show initiative and enthusiasm. I would also encourage graduates to constantly work hard and remain determined as hard work always pays off. Lastly, never give up, as your breakthrough is right around the corner and will happen when you least expect it.
For more information about Learn ArcGIS for Unemployed Youth click  here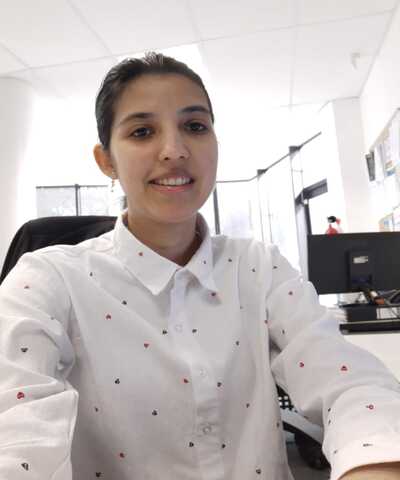 About Yadvi Balgobind
Newly appointed intern at the Esri's South Africa Durban office. Her diligence and determination towards her studies earned her membership in Golden Key Honour Society in her second year of studies. She completed her postgraduate degree in Environmental Science (BSc. Hons.) at the University of KwaZulu-Natal and achieved her degree in 2017.