Bursary
Offering
Diploma in
Geoinformation Science
 and Technology
*strictly 2020 / 2021 matriculants
(must be able to reside in Gauteng for the duration)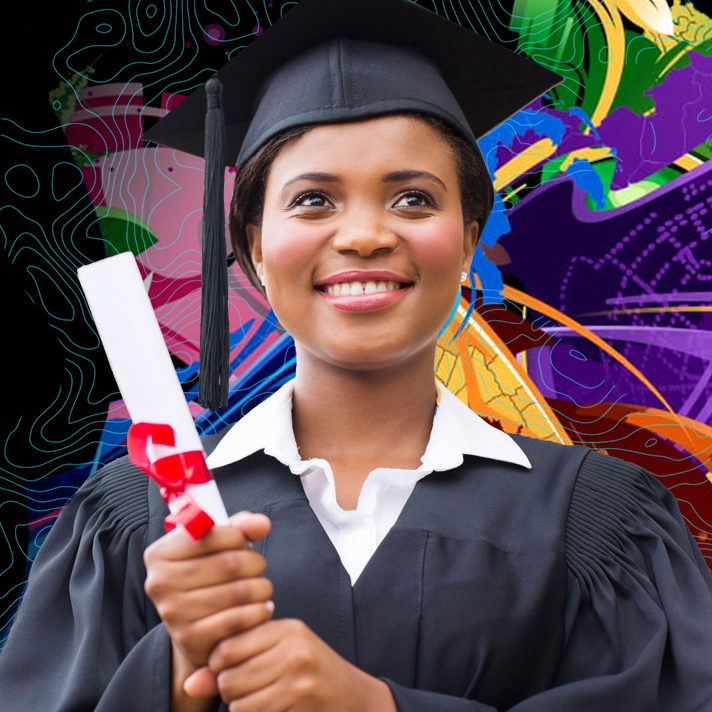 Are you looking for a great study opportunity in South Africa? Are you interested in Geography and Geographic Information Systems (GIS)? Would you like to study at the Esri South Africa College while gaining practical experience in the GIS industry? Then you should consider this opportunity!
Esri South Africa is looking for five energetic 2020 / 2021 matriculants who are interested in pursuing a career in Geographic Information Systems by attending classes in Midrand as part of our South African Geomatics Council accredited Diploma in Geoinformation Science and Technology.
WHAT YOU'LL BE DOING
You will study towards a Diploma in Geoinformation Science and Technology while doing part time work at the company when needed. You might work on projects on our database services, cartography, implementation services, educational services, client solutions, consulting services, or applications development teams. You will stay abreast with the latest technology to ensure that you are 'industry ready' once you have completed your studies.
You should be able to complete your studies in two years. After completing your studies and after gaining the necessary work integrated learning experience you will be able to register as a GISc Technician with the South African Geomatics Council.
LEARN MORE ABOUT THE PROGRAMME
During your studies, you will learn how to plan, build and implement geographic information systems and GIS projects. During your engagement with Esri South Africa you will attend 36 course modules after which you will be able to perform the following functions as would be required from a GISc Specialist:
• obtain data for use in a GIS
• edit data
• analyse data
• share results, as hardcopy maps or on the web.
The modules incorporate both the theoretical and practical aspects of geo-information science and technology.
Learning takes place via a hybrid model which includes distance learning, virtual compulsory practical sessions and virtual practical fieldwork.
For more information on the Diploma that will be offered please click here.
WHO SHOULD APPLY?
2020/2021 matriculants with a valid National Senior Certificate. The subjects must include Mathematics.
You should have a minimum rating of
• (65-100%) for Mathematics 
If you comply with the above and you:
• Have an open mind
• Are hard working
• Are keen to learn
• Are curious and inquisitive
• Have a positive attitude
• Have strong problem-solving skills
• Have strong ethical values you should apply for this opportunity!
WHAT WILL BE INCLUDED IN THE BURSARY
All your course fees will be covered by Esri South Africa for the duration of your studies. At the end of your studies Esri South Africa may consider employing you. Esri South Africa will also cover all costs related to text books and study material needed to complete your studies. You will be responsible for your own accommodation and travelling costs. Closing date 30 November 2021.